Posts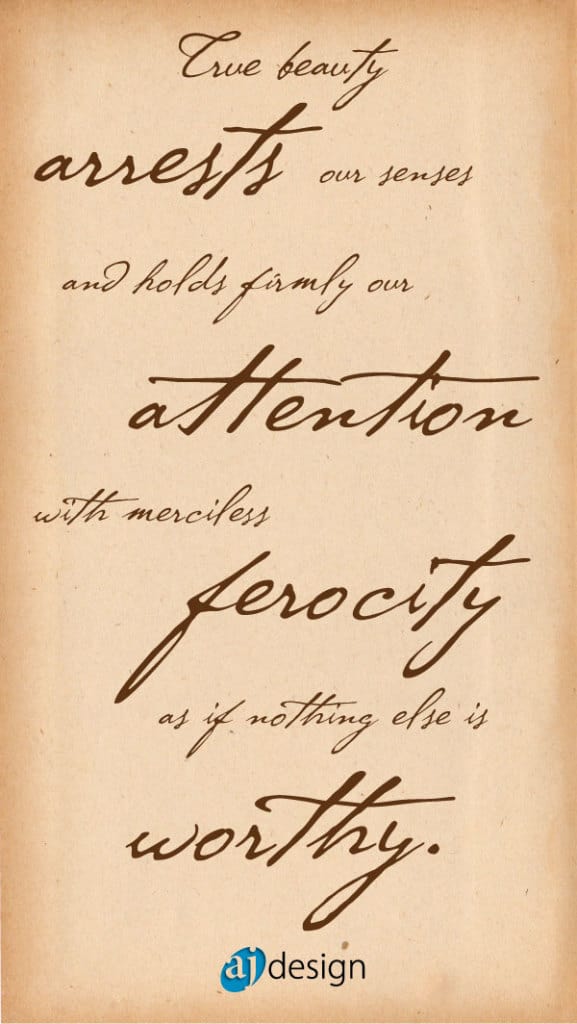 https://ajdesignco.com/wp-content/uploads/2014/10/true-beauty-cezanne.jpg
1064
600
AJ Design
https://ajdesignco.com/wp-content/uploads/2017/04/logo2x.png
AJ Design
2014-10-23 12:15:52
2015-03-12 18:58:05
True Beauty – Typographic Inspiration
Have you seen the #TDThanksYou video? Take a look:
Okay, okay…we know that #TDThanksYou is not a charity campaign; it's a marketing campaign from a for-profit entity. And I'm sure there more than a few people who are a bit creeped out that a bank (or perhaps a bank's employees in collusion with family members) essentially surveilled a few customers to get the details required to be so personalized with their gifts. And we know that everyone can't expect to receive the same type of lavish experience at TD Bank.
All of that cerebral, skeptical stuff aside, is this not one of the best marketing tactics ever?! It's like the best parts of Undercover Boss and Extreme Makeover Home Edition applied to the context of a bank's relationship to a few of its customers. And here we are, discussing it of our own accord at no cost to TD Bank. It's so genius, it's almost evil. Almost. But most people including this humble blog author can't help but have some degree of positive feelings about TD Bank after watching this video.
This kind of marketing inspires and challenges those of us who make our trade in persuasive communication. Yes, we can tell the story of our clients' businesses or products and tout their best points. But it takes a special kind of effort and creativity to inspire people in the process of advertising or marketing. The generous nature of the thank-you gifts overwhelms the recipient in the video and many viewers as well. The personalization of the gifts to the situations, challenges, and desires of the recipients is so spot-on, it's uncanny.
How are YOU (and how am I) being inspirational, generous and personal with YOUR marketing efforts?
Your turn…
What do you think about this video from TD Bank? Do you feel the love, or do you remain unconvinced?
https://ajdesignco.com/wp-content/uploads/2017/04/logo2x.png
0
0
AJ Design
https://ajdesignco.com/wp-content/uploads/2017/04/logo2x.png
AJ Design
2014-07-31 12:30:05
2014-07-31 12:30:05
When Is the Last Time You Were Inspired by Marketing in the Financial Sector?
Slavery still exists. Let's work together to END IT.