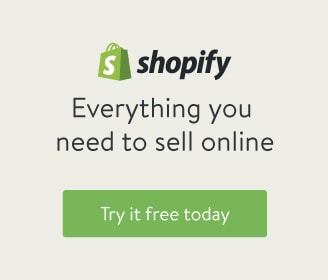 Shopify is one of the most elegant solutions for brick-and-mortar business owners who want to open up a sales channel online. AJ Design is pleased to partner with the team at Shopify to bring their Point of Sale and Online solutions to our clients.
Why do we love Shopify? Here are a few reasons:
No More Manual Inventory Synchronization Between Site and Store
With Shopify, there is essentially one inventory system. When you add products to Shopify, you select where you want them to be visible: POS, website, or both.
Elegant Point of Sale Experience
Aside from the sizzle factor of an iPad POS, Shopify really is one of the nicer POS options available. Printed receipts can be customized with your logo and custom text. Receipts can also be emailed to customers.
Highly Extensible Platform
Shopify offers a third-party app market in which you can find a solution for nearly any problem or specialized need. Do you want to offer product customizations based on information the customer submits (like custom embroidery)? Do you need to track costs at the item level? Do you want to easily create custom bundles or combinations? There are apps in the app market to address those challenges, and more.
World-Class Technical and Customer Support
The Shopify support team is very accessible via chat, email, or telephone. The techs are always friendly and helpful, and they operate with a problem-solving approach, not just reading from a flowchart. If something isn't quite going right or if you have any questions, they are there every step of the way.
Save Time and Make Money, Both in the Store and Online
Shopify is one of the best ways that small businesses can manage their sales channels, both at the cash register and online.