https://ajdesignco.com/wp-content/uploads/2015/06/scaramanga-medium-overlander-16-front-angled.jpg
2448
2448
AJ Design
https://ajdesignco.com/wp-content/uploads/2017/04/logo2x.png
AJ Design
2015-06-09 23:11:22
2015-06-11 09:52:04
Scaramanga Medium Overlander Leather Satchel 16″ Review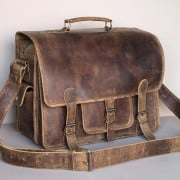 We here at AJ Design strive to be top-shelf, but as little more than a one-person design firm, I'm no stranger to running a shoestring budget and a just-in-time delivery operation. I'm 100% mobile. My 15″ MacBook Pro is my only workstation. My Targus laptop bag served me well practically every day for the past four years or so. It was actually my laptop bag before I upgraded to the MacBook in August 2012.
I was disappointed when the shoulder strap anchor point broke this week, but it was understandable. Four years of stress and daily use takes its toll. Ouch…that kinds hits close to home!
So I did some homework and asked some friends what they recommend in the way of a quality laptop bag/briefcase. A fantastic U.S. product was available, but as much as I wanted to buy quality, I couldn't bring myself to pay nearly $500 for a bag. I looked for a lower price point.

I had heard of Scaramanga a year or two ago on social media. I shopped them and ended up selecting a Medium Overlander Satchel. I read their shipping information for international orders, and I prepared to wait a couple of weeks.
The order was placed Tuesday, June 2. Guess what's arriving today, June 5?
They promised 5 – 20 days for delivery, and they, well, delivered in only four days. These days, the only response that is appropriate is a #micdrop:
I will post a review of the bag once I get a chance to move in. But for now, I'm heartily impressed.
https://ajdesignco.com/wp-content/uploads/2015/06/scaramanga_mediumoverlanderleathersatchel16inch_1423146491SATC12042overlandermed1.jpg
900
1200
AJ Design
https://ajdesignco.com/wp-content/uploads/2017/04/logo2x.png
AJ Design
2015-06-05 09:43:26
2015-06-05 09:46:04
Underpromise and Overdeliver: Scaramanga Has Earned My Respect Before I've Even Touched Their Product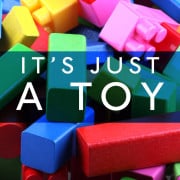 I didn't carve out time to watch the product announcement video about Apple's new 12″ MacBook. I completely missed it. But I saw the articles and videos about the new MacBook trending the day after. As an Apple user (and occasional Apple fan), I was intrigued by the impossibly slim 12″ MacBook released last week.
What's not to like? Sleek, color coordinated with my iPhone, well built … wait, where's the USB port? Or the SD card slot? Surely they at least have a Lightning port, right? Nope. There are only two ports on the beautiful little body: a headphone port and a USB-C port.
I'm charmed by the promise of USB-C, really I am. But to have a computer that can't be connected to power and connected to storage or an external display at the same time without extra adapters or ports is just unconscionable for Apple to pass off as "Pro".
But let's look again. The new little hot rod 12″ glamour notebook we saw is not Apple's idea of a "Pro" tool. In fact, Apple removed the "Pro" moniker for a couple of good and purely hypothetical reasons:
They know the new MacBook is less of a pro tool and more of a toy.
Apple hasn't abandoned those of us who really are pro users of their top-shelf hardware. They just haven't updated the 15″ MacBook Pro yet because they can't get the Broadwell chips from Intel until later this year.
There you have it, folks. I would advise against buying the new MacBook if you are a pro user (if you earn your living in the creative arts and currently use a slightly older Mac Pro or MacBook Pro).
Let toys do their thing for the people who love them.
But the real pro users should opt for the updated MacBook Pro 13″ or wait for the revised 15″ MacBook, rumored for release sometime this fall.
https://ajdesignco.com/wp-content/uploads/2015/03/2015-macbook-is-just-a-toy.jpg
638
957
AJ Design
https://ajdesignco.com/wp-content/uploads/2017/04/logo2x.png
AJ Design
2015-03-11 14:38:33
2015-11-02 16:36:38
The New 12″ MacBook is Just a Toy
Slavery still exists. Let's work together to END IT.