A Blog Post About Not Blogging Enough
I'm composing a post about how much I write for my blog. Or how much I don't write. Yep, I'm blogging about not blogging enough. Okay, I really just got tired of seeing the latest post in the most recent slot, knowing it was old news and knowing that it wasn't really compelling. So maybe a quick cathartic rant — laced with a little bit of empathy and encouragement — is just the ticket! Need a new blog post? Write one about not writing. That's a very Jerry Seinfeld thing to say, is it not?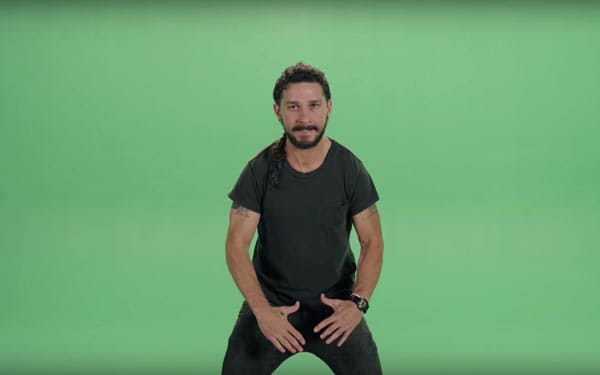 No, the irony isn't lost on me.
So what do you do when you know you ought to blog but you can't find the time? Well for starters, here's some encouragement from Shia LaBeouf.
How Much Do YOU Need to Blog?
Maybe a better approach is to ask yourself, "Self, do I need to blog all that much?" The metrics on blog frequency and successful lead generation are a ridiculous burden for most small businesses to bear. I recall one article shared on the Fuel Your Photos Facebook group showing through data that  the most successful companies publish more than 16 posts per month on their blog (!). That may be realistic for several types of businesses, especially those with a business-to-consumer mode of operation and those who have someone with a full-time responsibility for marketing. However, in my experience, 16 posts would be a good year in blogging for most small business websites.
By the way, Corey Potter is an amazing wealth of insight and information concerning SEO and marketing. Check out Fuel Your Photos on their website and their Facebook group. It's geared toward photographers, but I have found the information to be applicable to pretty much any small business.
More Is Better, Right?
Anyone with a website and a blog knows that more content, more traffic, more conversion is always better. It's the lure of productivity. There is certainly a point at which more web traffic (and more blog posts that give a place to that traffic) is a good thing. But let's look at a reminder from Sabrina:
More isn't always better, Linus. Sometimes it's just more.
But to be honest, from a SEO perspective, it's better to have more instances of your keywords and your message occurring in the index. SEO algorithms are somewhat unintelligent in that they generally equate quantity to authority. For example, the more I blog about business friendly graphic design, the more the search engine considers me to be an authority on the subject. The organic results from Google, Bing and Yahoo would agree.
Reaching for An Excuse — and Hope
Okay, you got me. I'm not really making a case for blogging less. I'm just reaching for an excuse to justify how I could possibly be content with such an infrequent and irregular blogging frequency. Yep, that's pretty much it.
But really some businesses do okay not blogging once a week or once every two days. But a target like once a week is a good thing. If you mess up and only do half that much, over the course of the year you'll have 26 blog posts. And if you do a good job of staying on message while learning just a little bit about SEO, your website will have at least 26 more opportunities for people to find your content and maybe become interested in what you offer. Ah, there's the hope.
And here's a little real-world example of how this plays out: I was inspired to create a new post about 9:42 a.m. I said, "I wonder if I can knock this out by 10:00 a.m.?" That didn't happen. It's 10:24 a.m. and I'm not quite done yet. But I'm about to hit the Publish button, and I'm only about a half hour over what I aimed at. Not too shabby.
If you strain for a goal that's beyond what you think possible, you'll do more than if you simply don't try.
---
When you're ready to "try" but need some direction, contact us. AJ Design can help you get started with a blog, website, or ecommerce platform.
Featured Photo credit: Thom
https://ajdesignco.com/wp-content/uploads/2016/06/not-blogging-enough.jpg
546
1050
AJ Design
https://ajdesignco.com/wp-content/uploads/2017/04/logo2x.png
AJ Design
2016-06-16 10:47:15
2016-06-16 10:47:15
A Blog Post About Not Blogging Enough