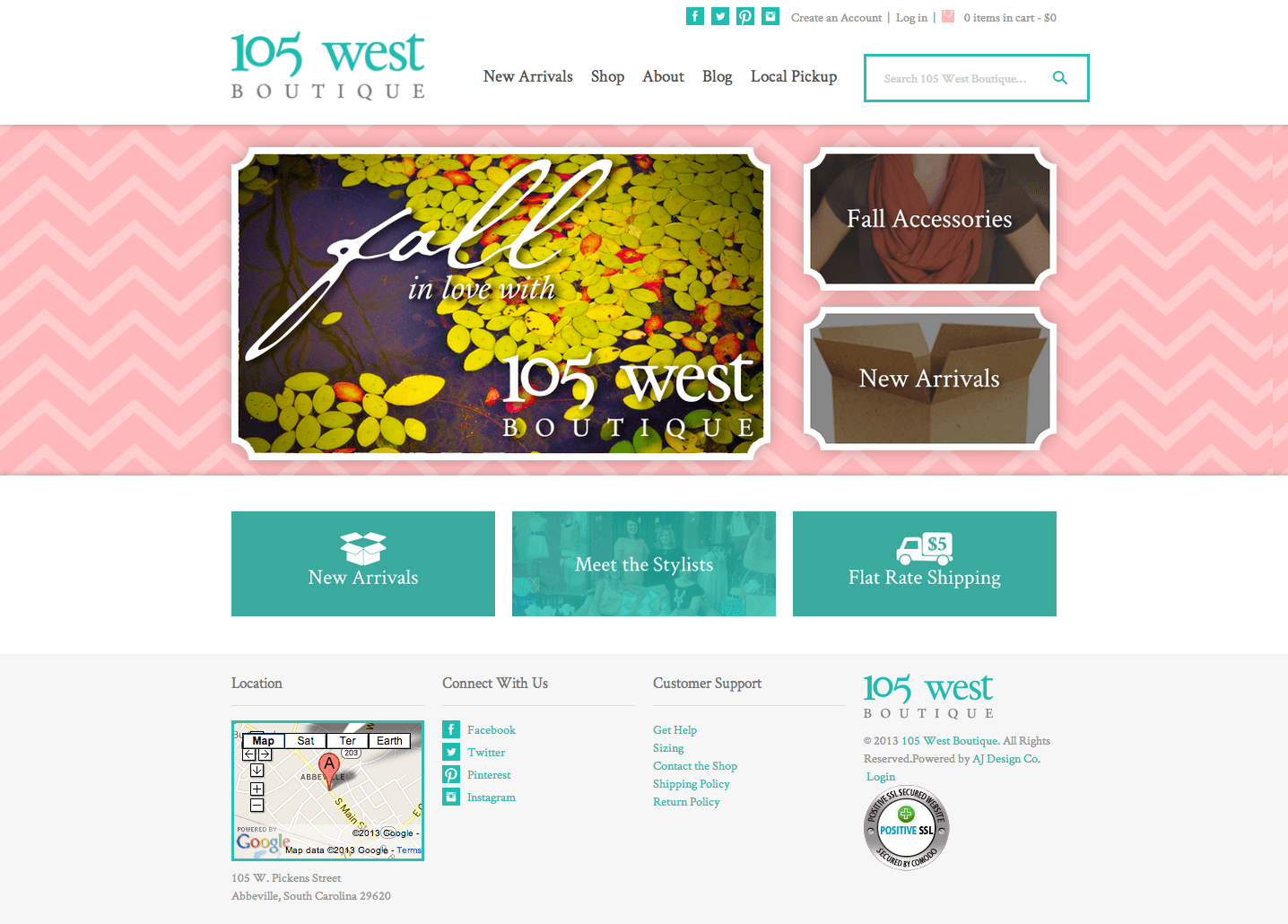 What do you get when you combine a successful local business concept with steady promotion on Facebook?
You get a large audience over time. But that large audience alone won't automatically translate into sales revenue. For that, you need one more ingredient: an online sales channel.
105 West Boutique, LLC is a burgeoning ladies' clothing boutique in Abbeville, South Carolina. The owners, sisters-in-law Anna and Kacey Pursley, have a unique knack for identifying and delivering trends in ladies' fashion. Chevron, game-day colors, palazzo pants, monogrammed boots…you name it, they have it. And they probably have it a few months before the trend really hits the market.
In addition to their fashion savvy when it comes to their product mix, the business also benefits from Anna's photography chops. The gorgeous images of their products went a long way toward building their audience on Facebook. And they did a good job of serving that audience beyond Abbeville through telephone sales. As their audience grew, they had more business than they could comfortably handle with a telephone order process. They knew the smart way to expand was to begin serving that out-of-town market segment with an online shopping experience.
Anna and Kacey worked with AJ Design to identify a look and feel they wanted for their website. Ingage, LLC handled the initial design. AJ Design also worked with them to get the owners and staff comfortable with the process of adding products to their site and publishing links on Facebook.
One month following the launch of the site, 105 West reported solid sales online without a corresponding drop of sales in the store. In other words, the website actually helped them grow their sales, not just transfer sales from the store to the website. Mission accomplished!
This slideshow requires JavaScript.